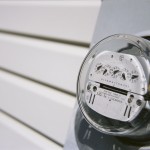 Sherlock Homes Weatherization Pros, a division of Sherlock Homes Inspection Service, has partnered with many local utility companies & Touchstone energy partners to provide home energy evaluations, energy audits, weatherization services, demand side management (DSM) programs and other energy management programs.
With the average cost to produce energy rising 2-3% each year it has become increasingly important to manage energy consumption. Improving the energy efficiency of your home through weatherization is one way we can help reduce energy consumption & maximize our resources.

Ready to get started? Add up your savings now!
Proper building analysis requires looking at your home as a system.  Each component has a direct impact on the other components in your home.  Building performance evaluation and repair requires a unique set of training and skills.
Watch this terrific video to explain why!