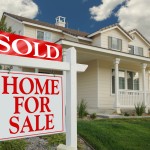 Buying a home is a VERY exciting time! It can also be a very stressful time too. Can you afford the home? Is it in the right location? What condition is the home in? So many questions!!!
Knowing the condition of the home is critical in the home buying process. Not everyone can afford to make a major repair shortly after purchasing a property. Having a home inspection can help reveal any major defects that might be associated with the property so that you can better plan your future investments.  Don't skimp on the quality or type of home inspection to save money. Having your home properly inspected by a licensed, experienced home inspector is extremely important to your future.
Sherlock Homes Inspection Service has some of the most qualified home consultants around. Most all of our home inspectors are not only licensed home inspectors but are also certified energy auditors too & hold many designations and affiliations. Our experience spans over 30 years and 3 states. We would love to help eliminate as much stress as possible during your transaction by being your TRUSTED home inspector. We are a family owned & operated business and will treat you as our own.