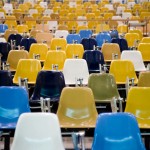 Expand your knowledge. Enhance your career.
Building science has changed a lot in the last few years. Put our knowledge, experience and reputation for quality on your side with one of our training courses. Approved courses include BPI Building Analyst training & certifications, Pre-Licensing Home Inspection Courses for the State of Indiana and Continuing Education Courses for Indiana REALTORS.
 
Building Performance Institute's Approved Building Analyst Training-
Do you understand the relationship between all the systems in the house and their effect on occupant health, safety, and comfort, energy efficiency and durability? Learn the fundamentals of home performance evaluation and whole-home retrofit planning and execution. Our program focuses on the house-as-a-system concept, including mechanical equipment and the building envelope. Once you complete your certification, you will know how to identify the problems, their root causes and how to fix them right, without compromising other systems in the house. The curriculum developed by has been found by BPI to align with the BPI Standards and the BPI Knowledge and Skills Areas for Testing. This curriculum is used by several BPI Affiliates in preparing candidates for BPI Certification exams. Although BPI Recognized Training is not a prerequisite for BPI examinations, it is encouraged. Primary Training prepares candidates to take BPI's written and field practical examinations.
Visit BPI.org for more information.
Indiana Real Estate Continuing Education-
If you are a licensed REALTOR in the state of Indiana, we are now approved to provide continuing education!
Approved courses offered include:
Sales Disclosure & Home Inspections    3 hrs. elective  CE
Real Estate Environmental Concerns     3 hrs. elective  CE
Cost Effective Energy Improvements    3 hrs elective   CE       
Payment for all courses required in advance to reserve a  classroom seat.